As a new Ibis Mojo HD3 outfitted with RS Pike, DBI, XX1, 741s, DHFs and various other inside-baseball alphanumerics, I was super stoked to find out I'd be demo'ing RollingJones. I mean, this guys gets around! He'd been rumored in the hood for some time and had been spotted recently riding Anne-Caroline Chausson. (Well it was the rollout party, you know, and things kinda got outta control…)
Hailing from Santa Cruz CA, RollingJones came advertised as "longer, lower, slacker." Granted it's a catchy slogan, how would RJ perform out on the trail? Would he match up to the hype?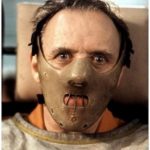 The first thing I noticed was how well RJ fit in my size L frame. Part of this was due to geometry. With a 36.3-inch inseam and 35.6-inch reach, tipping the scales at 189.2 pounds, he sank nicely into my travel and never gave me that twitchy out-of-control feel. I felt like I was "at one" with him, he just disappeared over me. Heck, most of the time I wasn't even aware there was a rider on me.
Going up, RJ proved to be a stout climber. I took him up one really steep, sandy section that had given previous demos lots of problems. Most had to either dismount or dab on one particularly sharp step-up followed by a tight, washed-out switchback.
Amazingly, RJ just flowed right over it. I couldn't believe how smooth he was, every pedal motion felt perfectly efficient with no wasted energy. The guy climbed like a mountain goat on steroids. Well, maybe he was on steroids, I don't know. I'm not his pharmacist. But he really shot up the steeps.
Still, it wasn't till I pointed RJ downward that things really got rowdy. The guy soaked up big hits, floated over chunder and railed the berms. He took everything I threw at him and came right back for more. RJ is a rider that begs to go fast and be pushed to his limits.
If I had to improve on RJ I'd ask first for a shorter head tube — aka neck. He's one of these Silicon Valley geeks who sits hunched over a monitor all day and it's giving him a bad case of heron neck.
With 2.25 inches of gut hanging over his belt, RJ could also do with less sag. Dude, limit yourself to 3 post-ride beers and you'll do both of us a favor.
As for build, the main things I would change are longer femurs, firmer glutes and a higher VO2 max. I'd also give him a tighter chamois. The ball-slapping through the rock gardens was too much.
I'd also swap out his fork. On second thought, you know what? I'd take away his fork entirely — too much cake and pie.
Overall, though, RollingJones is a worthy contender in the enduro category. He's everything you could ask for in a mountain biker and more. RJ would make a proud addition to any bike's quiver.
One thing is for certain: RJ came away from my demo a better rider. Proving once again that time-tested adage: It's not the rider, it's the bike.
Specifications:

Born: Seattle
Current: Santa Cruz
Height: 6-1
Weight (Claimed): 180
Actual weight: 189.2
IQ: 43
Travel: Yes. Moab, Whistler, Sedona, Sun Valley
Appearance: Come on, he's a mountain biker