We got to see lots of cool stuff at this year's Sea Otter Classic. And ride it, too. And talk about it with cool people like Jeff Steber and Richard Cunningham.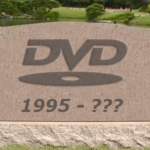 Most of the things we suspected we'd see were there: Smith Optics' new Forefront helmet, Specialized's new 27.5 Stumpjumper, Intense's new Tracer T275, Ibis' ultra new ultra-wide carbon wheels, RockShox's new RS-1 inverted fork, and on and on.
But there were a few things we didn't see at Sea Otter. And it was more the things we DIDN'T see that told tales about where the mountain biking industry is right now.
Here's a quick rundown:
1. Big hit bikes. The triple-crown, coil-shock boingers we used to prowling the concourse are gone. Granted, Sea Otter's courses aren't the right venue for long travel DH. But it used to be the pros and wannabes would be out there flashing the full-on kit at Otter.
Instead we saw a lot of 27.5s in the medium-travel range — so-called enduro bikes. They're all the rage now, but even if 27.5 had never happened, the trend toward lighter, more agile gear has been cannibalizing the barcaloungers for some time. DH bikes these days are aiming for the low 30s — the former domain of freeride and all-mountain. We don't even hear the term "freeride" any more either. It's all enduro and all-mountain — with weights in the mid- to upper 20s, my friend.
2. Affordability. With $3,500 wheelsets (ENVE), $2,000 forks (RockShox) and framesets blowing past the $3,000 threshold (everyone), the bike industry seems to be testing the psychological limits of sticker shock. When will riders say No Mas?! Apparently we haven't reached that point yet.
It's not that the stuff isn't quality gear. It just boggles our minds that for the hottest bike builds, $6,000 is entry level and $10,000 is becoming the new normal for the latest greatest.
One exception: Carbon wheels. In contrast to ENVE's spendy new rollouts, Ibis announced their ultra-wides will retail in the $1,300 range. And while $1,300 for a wheelset hardly seems like the steal of the century, the downward trend from $2,000-plus may signal a reality check.
3. Stuff for sale. It used to be you could find all kinds of gear, from knickknacks to high-end components, for sale in Sea Otter booths. You could not only score great deals, there was no sales tax, etc. etc.
No more. We asked at several booths and were told "festival policy" discouraged on-site sales. Look, touch, drool — but don't buy. It's now harder to buy bike gear at a bike show than guns at a gun show.
4. MTB movie premiere. Sea Otter has been the scene of several memorable bike movie premieres, including "Freedom Riders," "Pedal Driven" and "Singletrack High." No so this year. This may say more about video than MTB trends — the DVD format is passé, and you can find loads of great mountain biking on YouTube. Plus the GoPro action-cam POV revolution has usurped the standard third-person storyteller format. But movie night in Monterey was always one of our fave features of Sea Otter, and we missed it this year.
5. Metal. Aluminum and steel aren't dead. But almost all of the new stuff at Sea Otter involved carbon. Fork crowns, wheels, frames, dropper posts, handlebars, stems, brakesets, cranks… Even the newest DH bike, the Pivot Phoenix, introduced at Otter was carbon. We get the sense there isn't much else that can be carbonized — chains? clusters? stanchions? skewers? spokes? But the industry seems bent on pushing the laws of physics, and we've been surprised before.
6. 26-inch bikes. Can we please have a moment of silence? Oh there were a few here and there, but wow, they've pretty much disappeared from the booth stables. It appears that the one diehard segment to stick with 26 — DH — is succumbing as well (to 27.5, e.g. the aforementioned Phoenix). And to think we still actually ride and have fun on one of these relics…
One thing is for sure. Whatever old standbys give way to new trends, the place to see it all happen will remain the same. Sea Otter Classic 2015, here we come!