Over the years we've consoled, sympathized with and helped support dozens of cyclists who have had their bikes stolen. We've even had a few stolen from us.
But nothing like this: Our prized Pivot Firebird and Ibis Mojo SL, both fully pimped. Taken overnight from the back patio of our Santa Cruz apartment.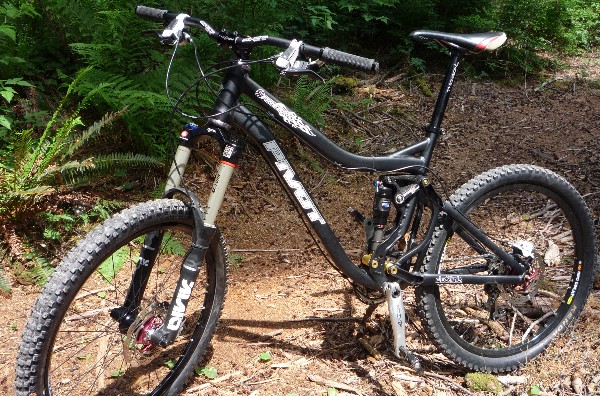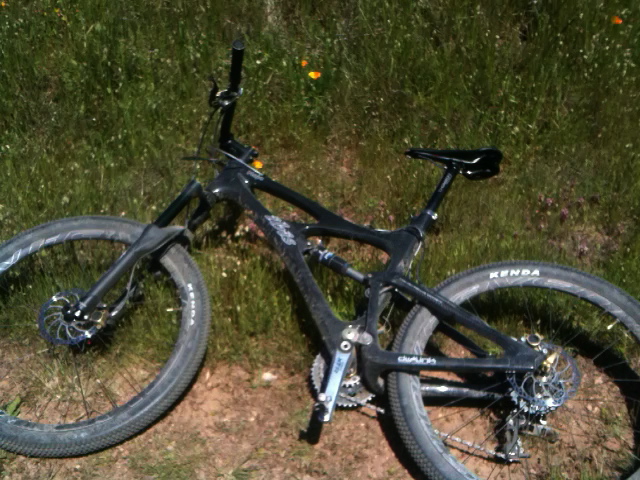 We thought we were protected. We had linked together two New York Fuhgettaboudit chains and run them through two big cinder blocks as well as all four wheels and both frames. We did this because there was no secure, fixed attachment to lock the bikes to.
Between midnight and 7 a.m. last Sunday, thieves lifted the whole assembly and carried it off. There were at least three of them, maybe more. It weighed at least 150 pounds.
The patio is enclosed inside a 7-foot-high wooden fence. You can't see through it. These scumbags had cased the place and scoped out the job well ahead of time.
Usually when I hear of a bike theft, I think: Well at least that won't happen to me. I thought I had it dialed.
But for all of you foolish enough to think as I did, here's the reality. Thieves are getting more sophisticated — and desperate. They'll stop at nothing. Just about everyone has a story to tell, and some of them defy imagination.
For instance:
One owner of four bikes was out riding when thieves raided his garage, breaking the lock. He disassembled and locked his remaining bike inside his car. Thieves broke into his car and stole that bike too.
A guy went to a high-end San Jose bike shop with his bike cable-locked on the roof of his car. He had line of sight out the store's front windows. A box truck momentarily pulled up in front of the store, blocking his view. When the truck drove on, his bike was gone from his car.
A couple went out riding at Wilder Ranch. After the ride they drove back home up in the woods above Soquel. A long driveway, well out of sight of passing traffic. They went in to go to the bathroom. When they came back out, the bikes were gone. They'd been followed home from the ride.
I once had a bike stolen from the back of my Eurovan during lunch hour in downtown Portland. It was locked with both a cable and U-lock. Police speculated a van pulled up alongside mine, two or three guys jumped out and within seconds broke the locks, severed the cable and took the bike.
Anyway, you get the picture. If you think your bike is secure, think again. The only way to keep it totally safe is to have it by your side at all times.
So that's my sad story. Here's the description I'm circulating on the lists:
My fully tricked out mountain bikes were stolen this past Sunday (1/6/2013) in Santa Cruz. Ibis Mojo with Easton Carbon Haven wheels, Pace racing fork and all high-end components. Distinctive parts include gold Marta brakes, gold Hope bottom bracket and gold ODI grip ends. The frame, size Large and matte (black) with blue highlights, was spotless, brand new as of March 2012. Serial No. 11M1563
Pivot Firebird was similarly fitted, with gold Chris King bottom bracket and gold Crankbrothers Candy 11 pedals. Mavic Crossmax ST wheels, Formula The One brakes, KS Lev dropper seat post. Fox Talas 36 Kashima fork. Frame Large, black anodized. Distinctive decal with World Champion rings on seat tube. Serial No. L9C09031026.
I'm sick as you can imagine. Please message me if any leads.
In the meantime, there's this: