On the eve of Interbike 2010 — the last one in Las Vegas, as it will move back to Anaheim next year — LeMond Fitness formally announces the Revolution bike trainer we wrote about earlier.
How to prevent bike theft, from a bona fide bike thief.
Velotopia reports on the Bike MS ride this past weekend in Mount Vernon. We used to do the mountain bike MS ride and had a great time.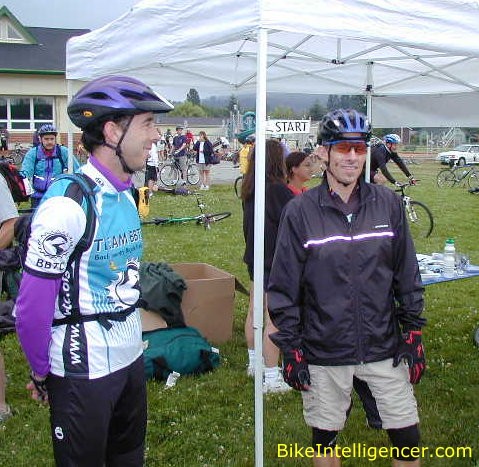 Affectionately known as SDOT, the Seattle Department of Transportation has backed off its proposal for a "road diet" on Admiral Way Southwest in West Seattle. SDOT seems to be changing its mind a lot these days — mostly for the better in our opinion. In many of the cases where SDOT dithers, it winds up improving the plan. But there's also a "not quite perfect" aspect to its deliberations. More on this later, but for now SeattleLikesBikes deconstructs the Admiral Way situation.
It makes sense that if you steal a bike because you're very poor and need a way to get around, the police give you one of those unclaimed bikes that every police station collects.
The electric bike is now available in a mountain-bike configuration. Good? Bad? Can't decide, although as much time as we spend riding trails, it's definitely not for us.

What do women mountain bikers think?
Fixing the Mercer Mess in Seattle will be good for bikes.
Boulder is one of America's top bicycling communities. And it's on fire.
You don't have to have a retired police officer on your side to prove it's OK to claim the lane on a bicycle, but it helps.
Of all the ways you can hurt yourself riding a mountain bike, this has to be the worst.