Seattle Summer Streets comes to our hood! Greenwood Avenue North will be shut down Friday for in-street celebrations, highlighted by the appearance of Mayor Mike McGinn from 7 to 7:30 p.m. near North 74th Street and Greenwood. Hmmm…that's right in front of the 74th Street Ale House, Mike! Are you buyin' ???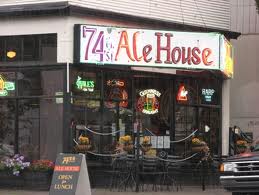 Bikestravaganza is coming to Seattle on Saturday.
And on Sunday, it's Fiets of Parenthood Family Bike Games from 3 to 6 p.m. at John Stanford International School, 4057 Fifth Ave N.E. The Gelato Bike will be there, lots of events and proceeds benefitting Bike Works in south Seattle!