As much as we love riding on Galbraith, let's face it: Most of the time we're lost.
If you don't ride it often or hook up with locals, you're in a world of hurt when it comes to finding your way around Galby's maze of mostly unsigned trails. You'd better be carrying a map — or better yet, a phone with GalbraithMt.com's new smart-phone app.
The Guru of Galbraith, Mongo (aka Bruce Brown), has just published his comprehensive, up-to-the-moment map set of the big mountain in smart-phone form. On a three-hour Saturday ride it saved our bacon time and again as we went a-wandering around Galbraith.
As you can see from the route recorded on our iPhone's GPS app, Motion X, we had to backtrack a number of times after going off on a trail and getting lost (the little pointies shooting off the perimeter are the turnarounds).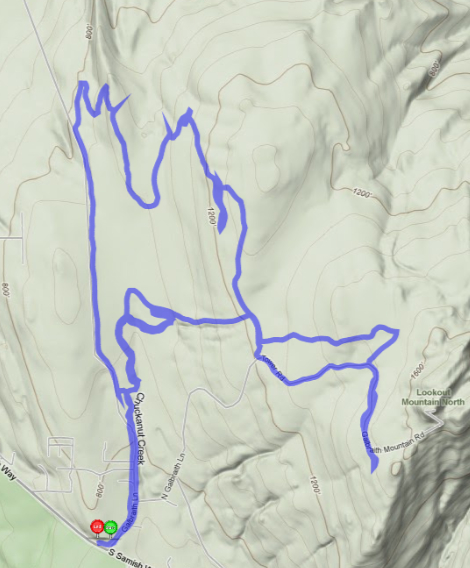 With the GalbraithMt.com set (available from its Web site), we simply pulled out the iPhone from our backpack, checked our bearings, and were ready to keep rolling.
Even if you're an experienced Galby rider, you'll find GalbraithMt.com's set a useful tool. New trails keep popping up all the time, and Bruce is dedicated to updating his maps on an as-needed basis.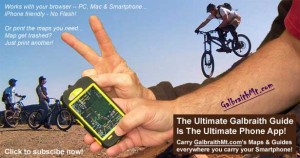 Check it out! Galby's even more fun if you know where you are riding at any given time.