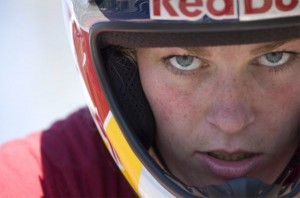 Adding to a mounting pile of trophies this year alone, Seattle native Jill Kintner took home the US national downhill title by a comfortable 3-second margin over Jacqueline Harmony. Melissa Buhl was third. The men's side was similarly gapped, with Aaron Gwin winning in a result that surprised no one.
As a longtime Jill-watcher we've been speculating she would move to the Big Dance (after dominating Dual Slalom) given expert counsel from boyfriend Bryn Atkinson. Next stop: World Cup tour! (We hope.)
More from Jill's blog. Full report from PinkBike.