My worst bicycle accident (I've had a few) came in 1979, riding down Woodside Road (Highway 84) from Skyline Boulevard. A pickup driving up the winding, swervy road cut me off on one of the hairpins. I managed to avert a head-on by rolling myself over his left fender and hood. He took off but the next driver up stopped to help and said the guy had actually passed him on the uphill, going too fast and driving "like a maniac."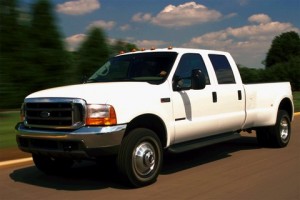 I was lucky to be alive, miraculously escaping with broken ribs and stitches on my forehead. I wrote an article about the accident for the Palo Alto Weekly, including a description of the pickup, but surprise of surprises: Nothing ever came of it.
All of this is by way of saying, we're living in a new era. And now when you have a maniac in a pickup, there are ways to follow up. Case in point is this thread on the Road Bike Review forum, where a bad actor in a white pickup may finally get his due.