PinkBike has the full rundown on the Pro Gravity Race Tour kickoff in Port Angeles this past weekend.

Jason Alexander may have played the bumbling schmuck George on the Seinfeld TV series, but he shows how a class act handles things when he hits a kid on a bike.

It's not your grandfather's, or even father's, bike company, but Schwinn is alive and kick…er, pedaling!
Five Ten shoes had its new line of SPD compatibles at Sea Otter. This is a bit of a puzzler, since you don't particularly want a sticky sole if you've got cleats installed. And if you don't, you won't get the sticky sole effect because the cleat cap is lacking. One for the Five Ten rep next time we run into him.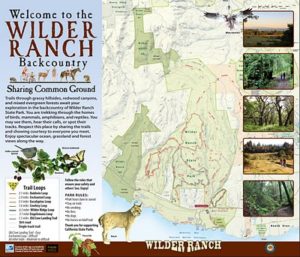 Bicycle "Hollow Famer" Jacquie Phelan on the Hall of Fame's move to Davis CA.
Nice signage added to Wilder Ranch State Park, courtesy in part to Mountain Bikers of Santa Cruz and you, the gang who attended its big festival in February.