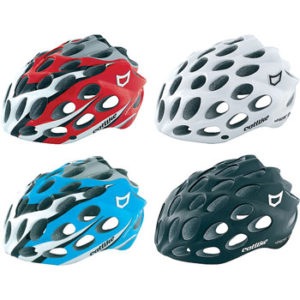 At Sea Otter, Cyclelicious has an update scoop on Catlike helmets' arrival in the states … finally! "Demand has been four times what they expected."
Two summers ago I rode with Canadians at Seven Summits in inland B.C. and one was sporting a Catlike. I asked about it and got details but found you couldn't get them in the U.S. You couldn't get them in B.C. either at the time — he'd gotten his in Montreal.
They're cool-looking but we'll reserve judgment beyond that till we've had a look at the real thing.