We've been a fan of the Revolt since the rumor days of a year ago, and it's looking to be the killer ride for the 2010 season. Performance is one thing — with DW-Link creator Dave Weagle's DELTA system, the bike absolutely rips — but check out the build PinkBike is featuring from Calgary Cycle. I like the "Status" entry.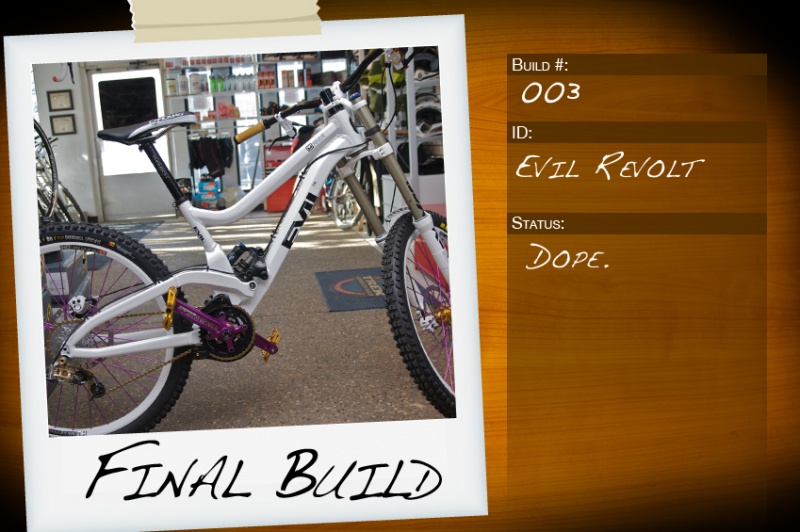 On the print side, Mountain BIKE magazine's April issue features the killer new black-white frame in a spread beginning on p. 75.
In Seattle you can find Revolts, when they're not completely sold out, at Big Tree Bikes on Stone Way N. in Wallingford. Jerry or Zeb can give you the full rundown.